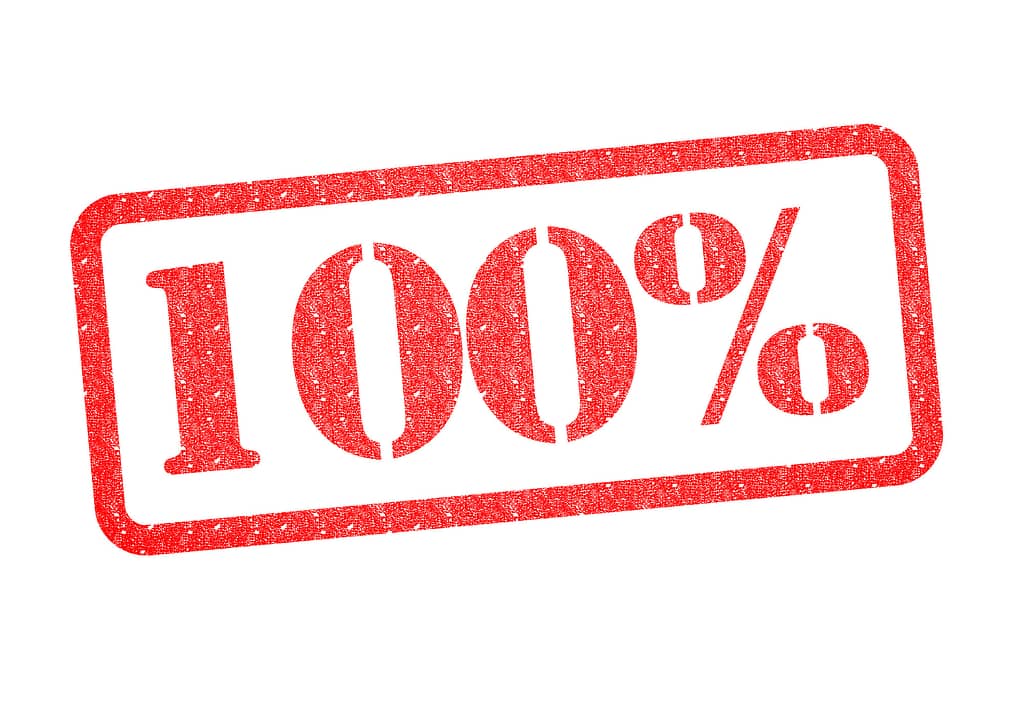 Are you a real estate agent who is sick of splitting your hard earned commissions with brokers? Have you thought about leaving your brokerage for a firm that promises you can keep every penny you've earned?
If so, you are definitely not alone. Receiving a 100% commission is a dream for many real estate agents and these firms often seem like the solutions to all their problems.
Your income and career are important, so don't make any sudden changes just yet. Read this guide to see if the 100% commission pay structure is right for you.
How Do Real Estate Commissions Work?
Although real estate agents are licensed sales professionals, they cannot work independently. So, they always need to be employed by a broker in order to work in the state where they're licensed.
Brokers, on the other hand, are allowed to work as independent salespeople. They can also open brokerages and employ real estate agents to work for them.
In a traditional brokerage setting, real estate agents make their money via commissions for each of their sales. The way the commission is handled depends on the broker they work for.
Sometimes the commission amount is an agreed upon percentage of the amount a property has sold for. In other cases, it is a flat fee.
A listing agreement is a contract that outlines the specific pay structure for a sale. Because of federal antitrust laws, the broker's commission is always negotiable.
The commission amounts are taken out of the money that's made for a sale. In many situations, the seller is the one who pays for them. Because of this, it's common for commissions to be factored into the listing price of a property.
Commission Splits: Who Gets What?
There are four people who are involved in splitting a commission from a real estate sale. They are the buyer's agent and that agent's broker, as well as the listing agent and that agent's broker.
Let's say, for example, a house sells for $200,000 and there's a 6% commission. The brokers typically receive half of the commission, so it's the 6% rate divided by two.
This is how everyone's payments will look with this structure:
Buyer's Agent and Listing Agent- $3,600 each
Both brokers- $2,400 each
There are other scenarios that can change the fit. Everything is on a contract-by-contract basis.
Generally speaking, the commissions are only paid when there is a settlement (a sale).
How 100% Commission Pay Really Works
The 100% commission payment structure is the least common payment structure that is offered to real estate agents. In short, it means that real estate agents don't have to split their commissions with their real estate company.
Don't be mistaken, though. Just because you aren't paying commission, it doesn't mean you can simply take home all the money you earn from each sale. You may encounter a transaction fee for each settlement.
You're Given Less Free Resources
Traditional brokerages tend to provide free training and marketing tools to their real estate agents. This helps keep veteran agents sharp and alerts them of new trends, laws, and practices. But this extra learning can be crucial to new, inexperienced agents.
If having access to these resources is important to you, you need to know that most firms that offer 100% commission don't give their agents these extra tools. But with BrokerBreakUp and Pinnacle Realty Advisors, we are here to support you 100% of the time day or night. In fact, we have Associate Brokers waiting to answer your calls 24×7.
You Can Run Your Business the Way You Want
The brokerages that offer 100% commission to their agents tend to have much more lax management approaches than their counterparts. This gives agents the opportunity to run their own business on their own terms.
An additional bonus is that these firms tend to be much smaller than the ones that take a commission. So, instead of getting lost in the shuffle, an agent can easily build their own individual brand this way.
There also aren't any high-pressure sales tactics that might hinder an experienced agent who doesn't need the extra push.
Stay Informed About Changes
Real estate is an industry where the rules and best practices can change pretty quickly. Just as 100% commission is a fairly new concept, there are many more to come that you'll want to be aware of.
In order to roll with the changes within your trade, follow our blog. We make it our mission to deliver the real estate information you care about most.