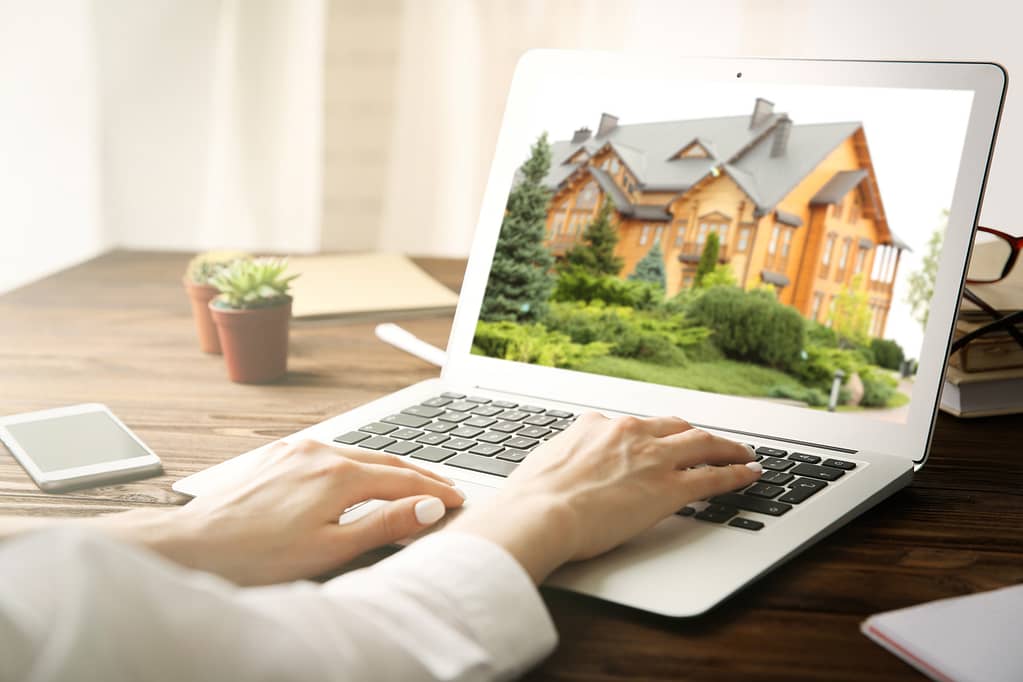 If you want to grow your real estate business in 2020, you need to have an efficient marketing strategy in place to capture new leads and listings. However, it can be overwhelming to decide what to focus and prioritize on and what real estate marketing tools to use.
Door knocking and mailing flyers or brochures are still relevant ways to get your name out there in a new neighborhood, but the upfront costs and labor make these tactics unsustainable for the long term.
With this in mind, read on for our top real estate marketing tools and tips for the new year that ensure sustainable growth!
1. Useful Content
If you have a service or product-based business, you need a website, and the real estate industry is no different. Create an informative, media-rich website that's responsive, fast, easy to navigate and easy on the eyes. Hire professional photographers or videographers and purchase the appropriate licensing for attractive photos of your listings.
Although it may seem like a lot at first, you can easily create a habit of fitting content creation into your workflow. Along with your recently closed or acquired listings, educational content for homebuyers in your local area will help boost your authority and trustworthiness.
You can educate buyers or sellers about:
Unique amenities in the local area
DIY staging before open houses
Qualities of a competent vs excellent realtor
Trends in the marketplace
The more quality content you have on your website, the better it is for your website's search engine optimization (SEO). When potential clients search for particular keywords, better SEO means your website is more likely to rise to the top of search results.
2. Targeted Facebook Ads
Facebook ads are a popular marketing option because of the ability to target very specific audiences. This gives you a high chance of reaching local buyers that are actually interested in the neighborhood and price point of your listing!
The best way to pinpoint who these buyers are is to have an idea of your "ideal" buyer for that listing. Consider whether they enjoy going to the gym, and whether they are single or have a large or small family. Also, how old are they, and what kind of car do they drive?
The more specific you can get about your potential buyers, the easier it will be to target them in a Facebook ad. Remember that you're not trying to reach a million random people who might not even be looking for a home in your area!
Once you have your target audience in mind, make sure to:
Use captivating photos or video
Make your copy easy and engaging to read
Create a clear call to action
Create a landing page for people who follow your call to action
Keep testing your ads
Remember that the first ad you create isn't going to be perfect. Even marketing professionals know that creating successful ads is an iterative process.
3. Social Media
If you've been in the real estate game for some time now, you know that success is all about the long game. The people in the past may sell their property in a few years and, if they still have your contact details, you'll be their first choice. People are also more likely to tell their friends, family, and colleagues about you if you stay at the top of their minds.
One effective way to do this is through the big three of social media, which are:
Facebook
Instagram
LinkedIn
According to a recent study by the National Association of Realtors, 47 percent of real estate businesses have reported that their social media leads are higher quality than other sources.
Although you may feel tempted to post on all three of these platforms, we commend you choose one and become an expert in it instead. Not only does this help you avoid burnout, but you'll be able to more effectively find leads.
Here are a few general tips that will get you started on your social media platform of choice:
Post Once a Day
You need to stay relevant, both for the algorithm and for your followers! Post at least once a day with content that you believe home buyers would find interesting or educational.
Post at the Right Times
Even if you post once a day, no one is going to see it if you post at 1 am on a Monday. Most people browse their social media during their lunch hour on the weekday.
Engage
For each of your posts, you need a call to action! Ask your followers to like, post, comment, or visit your website. You'll also want to engage with people's content as well. Once you've posted, spend some time commenting on your followers' posts and creating conversations.
4. Email Marketing
If you only have time for one marketing channel right now, consider email marketing your priority. By keeping track of all your leads' and clients' emails, you'll be able to periodically follow-up with them directly through their inbox, something that people browse at least once a day.
Make sure your website has a place where people can sign-up for a newsletter, and offer an incentive such as a free guide.
Real Estate Marketing Tools: Longterm Growth
The effective use of real estate marketing tools takes time. There's no "instant" way to find leads and new clients, but if you use a few of these methods strategically and work on them a little each day, you'll be well on your way towards the sustained growth of your business.
Are you ready to take control of your business and keep 100% of what you earn? Sign up with one of our sponsorship plans today!