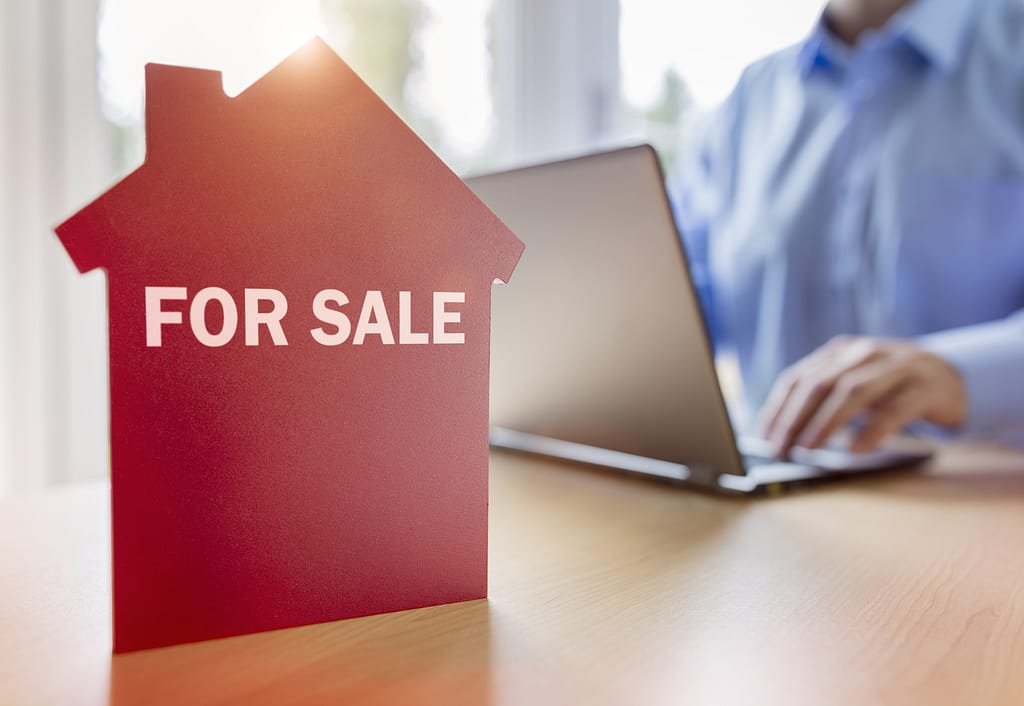 Now is the time to own your own real estate brokerage in Texas.  Grow your own real estate brand, not your broker's.  LLC broker sponsorship in Texas is easy, affordable, and available to every Texas real estate agent.  When you have an LLC sponsorship, you own your own real estate brokerage without actually becoming a real estate broker.  Skip the lengthy process of becoming a broker and get to the brokerage ownership.  Take advantage of this crazy 2021 real estate market by building your own real estate company.  Plus, the right broker sponsor will give you real estate brokerage marketing advice and tools to set you up for success.
As we head into the peak market for real estate, there has never been a better time to grow your brokerage. But too many real estate companies lean on the hot markets and fail to build a foundation for success.
No market is stagnant. Business and brokerage owners need to invest in real estate marketing in good times and bad to ensure the growth of their company.
Unfortunately, the market can cool. With rising interest rates and home sales dipping in some areas, many companies are trimming marketing costs.
Don't make that mistake. Despite the market, you can grow your company starting today.
Follow this marketing plan and your company will grow in the good times and the bad.
1. Make the Most of Technology For Your Brokerage
Real estate has benefited as much from new technology as any business segment. Digital tools have made it easier for clients to find homes while decreasing the time on market for home sales.  New forms of broker and agent sponsorship are also pushing the boundaries in the Texas real estate market.
It also means real estate companies have to spend less time with clients before making that sale. You don't need to drive to each property in order to give clients an idea of what's out there.
But some real estate professionals are still behind the times. By failing to embrace digital tools, they are losing out on sales, listings, and clients.
Don't make that mistake. Make full use of digital tools, social media, and the latest advances.
This includes staging programs, drone photography, and online content.
2. Position Your Texas Brokerage As The Area Expert
For many real estate professionals, their brand is their person. They position themselves in the community as experts.
But sometimes they get lost in the shuffle of extreme competition.
Don't get lost. Create content online and position yourself as an expert in your field.
For real estate professionals, this isn't all about a business niche. Instead, you can focus on being an expert on your community.
Offer visitors to your webpage or social media page valuable content in your area of expertise. There is no shortage of questions and concerns a home buyer or seller has.
Many big box brokerages who sponsor lots of Texas agents aren't helping you make the most out of your expertise.  When you have an LLC brokerage in Texas with the right sponsor, you will know how to position your brokerage and the agents you sponsor in the community where you conduct business.
3. Own Social Media For Real Estate In Your Area
Most real estate brokerages in Texas pay little attention to social media.  Sure there are random posts.  Make that change.  Own your space.  Knowing the right technology to use for your real estate brokerage marketing strategy will put you ahead of the game.  At Broker Breakup, all of our clients have access to the latest in technology and social media posting calendars.
Not every social media outlet is the right one for your business. They each have distinct advantages that can help highlight your brand.
And trying to focus on every social media outlet can be a disaster. Instead of doing 1 or 2 things well, you may end up doing many very poorly.
But even if you aren't going to focus on LinkedIn or Twitter, you should register and make sure your company information is correct.
In addition, make sure you focus efforts in a social media campaign that appeals to your potential customer base. The ability to perform target marketing is one of the best real estate marketing ideas in terms of return on investment.
4. Using Video For Your Real Estate Brokerage Marketing Can Grow Your Client Base
If you help your clients, they will help you. And video is a great place to start.
Video content allows you to highlight home features, town features, your expertise, and the unique selling points of neighborhoods and towns.  It also allows your potential clients a window into your brokerage, the agents you sponsor, and the way your real estate brokerage conducts business.
Your clients are more and more dependent on video online. Focus efforts there in your marketing and your company will grow.
5. Marketing Your Real Estate Brokerage Through Strategic Partners
Many real estate agents have seen significant growth through strategic partnerships. If investing in social media and digital marketing can grow your network incrementally, partnerships can double it right away.
While you want every client to be a marketing partner of sorts, teaming up with companies can help a lot as well.
Highlighting the skills of your staging company, photographers, and home improvement companies can benefit your company as well.
Partnerships should be strategic and mutually beneficial. But they can also benefit from creativity and thinking outside of the box.
Moving companies, local shops, and restaurants may all provide a great forum for partnerships. And remember, investing in the community means investing in your business.
The right LLC brokerage sponsor or agent sponsor can make all the difference in your success in real estate.  Make sure you are always looking at your options.  Choose the broker sponsor that gives you great support, access to leads and technology, and lets you keep 100% of your commission. A Broker Sponsor in Texas with Great Reviews is a solid place to start looking.
6. Develop a Referral Program For Your Real Estate Brokerage
If you have invested time and money into your social media marketing, it is important to link this to all aspects of your strategy. Successful agents know that referrals are a keystone to the growth of a real estate company.
Most people prefer referrals or word-of-mouth when it comes to making a buying decision. Use your network and digital marketing efforts to supercharge your referral program.
You already have an advantage if you are investing in digital content. Content that is relevant and interesting to your potential clients can expand your referral network online.
But take it one step further. Feature your former clients online and highlight their successes with the home selling, buying, and listing process.
7. Build Reviews and Manage The Reputation Of Your Brokerage
Your company will grow significantly with the time and effort spent on referrals across all channels. But the next best thing is often focusing on reviews.
Remember, your competition is definitely focusing on review sites. You want to spend the time to register your business and the location of your business to leverage review sites.
But you also need to monitor activity on these sites. Sometimes a bad review can turn into a positive opportunity when addressed on time.
If you don't know what the community is saying about you and your company, you may be in for trouble, though.
Solicit reviews on your sites from satisfied customers. Also, make sure you invest the time to monitor them.
Protect Your Real Estate Marketing Dollars
Savvy real estate professionals know they need to protect their spending when it comes to real estate marketing. You may be investing marketing dollars into building a brand that isn't your own.
And when you work for a larger brokerage, it can be frustrating when your share of the commission doesn't go to marketing efforts that directly help you.
Before you spend another dollar on marketing, it may be time to rethink your strategy. BrokerBreakUp can help.
We are real estate professionals like you. We help real estate professionals build their own brokerage and keep 100% of their commissions.
You can rest assured that all of your marketing dollars are effective and building your business. Come find out why people love us.