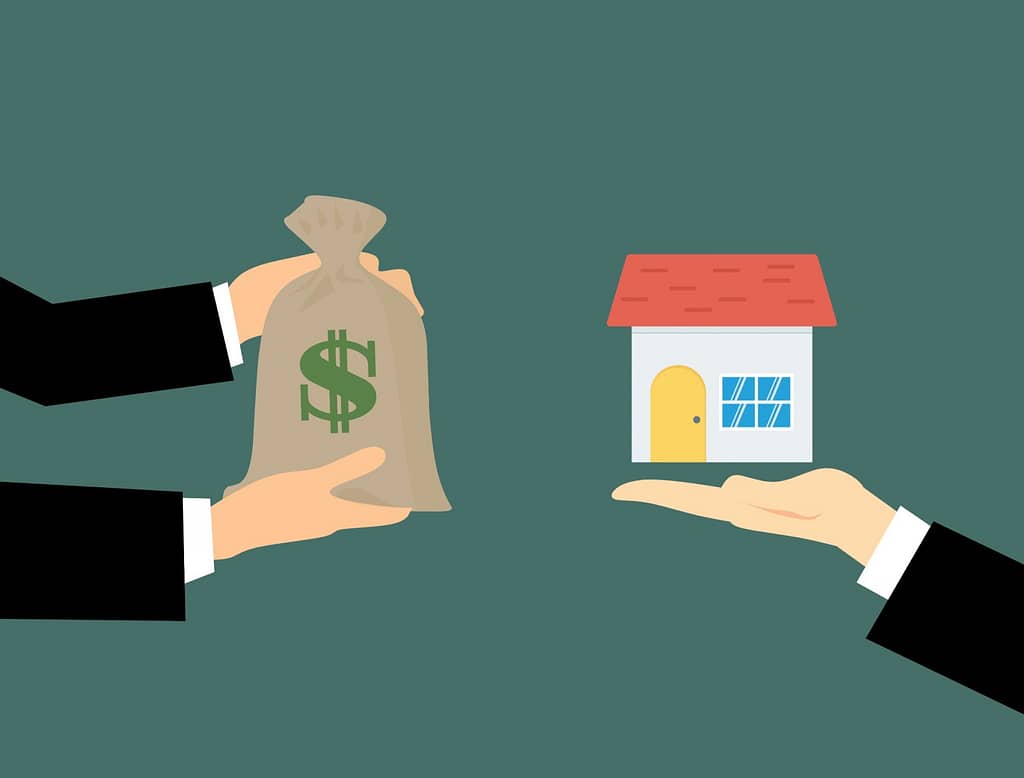 It's every real estate agent's worst nightmare. You've put your heart and soul into a property and you want to get a great price for your client. The darn thing just won't sell.
Every agent knows from experience that even the ugliest of ducklings can bring in a great selling price from the right buyer. The tricky part is finding and reeling in that buyer.
If you're struggling with how to get rid of a house that won't sell and you're at your wit's end, look no further. Try these strategies.
Figure Out Where You're Losing Them
This is the first step you need to take before all else, and it's a crucial one.
Figure out where you're losing buyers in the process. Are you getting plenty of inquiries and showings but none of them are leading to offers? This tells you the property looks good on your listings but not in person.
If you aren't getting enough inquiries in the first place, look a step further if possible. Check all the places your listing appears online and find out how many views it's receiving.
If your views are too low, it tells you you aren't advertising the listing well enough. If you have plenty of views but few inquiries from those views, it means your listing doesn't make the property look appealing.
These problems have very different solutions. If you don't find out where you're losing buyers, you could waste valuable time and money patching the wrong hole.
Stage the Scene
Some real estate agents pass off home staging as an unnecessary expense. If you have a home that isn't selling, though, it could be time to spend the money.
As a real estate agent, you probably have the ability to see a space's potential. Most buyers don't. Staging will allow you to help them picture themselves in a home.
Keep that need in mind as you show the home, too. Guide buyers through the home as if it were their own. Use statements like, "Picture yourself enjoying your morning coffee here while your kids play over here," or, "Imagine setting up Thanksgiving dinner in this dining room."
Update Your Comps
Getting accurate comps is real estate 101. What few agents remember to do is to update those comps as time goes on.
If a home has been on the market for several months, a lot can change in that time. Start fresh and look for comps in the area. Compare them to your last set of comps to see the shifting trends.
A stagnant listing could also mean you didn't look for the right things in your comps. If there is a feature in the home that is unusual, you may need to factor that into your comps.
For instance, let's say your listing has an unfinished basement, while most homes in the area with similar square footage have finished basements. Take a closer look at home with unfinished basements for a more accurate price comparison.
Hear from the Horse's Mouth
Let's say you've shown the listing to many people but none have made offers. Each person on that list is a potential resource.
Contact those buyers and ask them what turned them away from the home. Don't be pushy, but let them know you value their insights.
Get answers from as many of these people as possible and look for patterns.
Another option is to survey your client's neighbors. Get the contact information for as many of them as possible and show them the listing. Ask them for their impressions about why more people aren't interested.
Do this with caution. You need to be the one to reach out, not your client. Make sure the survey is anonymous so neighbors don't worry about offending your client by critiquing their home.
Go the Social Route
Social media is one of the most cost-effective and useful marketing tools in every agent's arsenal. If you aren't taking full advantage, start today.
Create social media profiles for your professional identity and keep them separate from your personal profiles. If you're already on Facebook as "Joe Smith," create a profile for "Joe Smith – Real Estate Agent."
Post every listing on your professional profile, as well as other helpful real estate content. It's a good idea to share your listings on your personal profile too, though. Everyone knows someone who's house-hunting, and that includes your Facebook friends.
To give your posts some extra juice, consider investing in paid ads. You can pay as little as $10 or less to expand a post's reach, and that could be enough to reach the right buyer.
Consider a Quickie Facelift
This is dreaded advice for real estate agents, but sometimes it's what you need to do.
Look for low-cost improvements your clients can make to their property to help it sell. It's all about cosmetics at this point in the game.
Before you make recommendations, go back to that first step above. Is your listing the problem, or does the home show poorly in person?
If your listing needs help, only look for improvements that will show up in your photos. Installing shelves in the garage won't matter if you don't have photos of the garage in the first place.
The same applies if you have plenty of showings but they aren't turning into offers. Walk through the home while putting yourself in a buyer's shoes. If the living room looks dingy, suggest a fresh coat of paint.
Finding the Formula for How to Get Rid of a House That Won't Sell
As a real estate agent, it's discouraging when you don't know how to get rid of a house that won't sell. It makes even the most successful agents doubt themselves.
The tips above can help you move forward and finally post that "sold" sign you've been eying for so long.
If you're ready to take the next step to make your business more successful, sign up for Broker Breakup to take matters into your own hands.