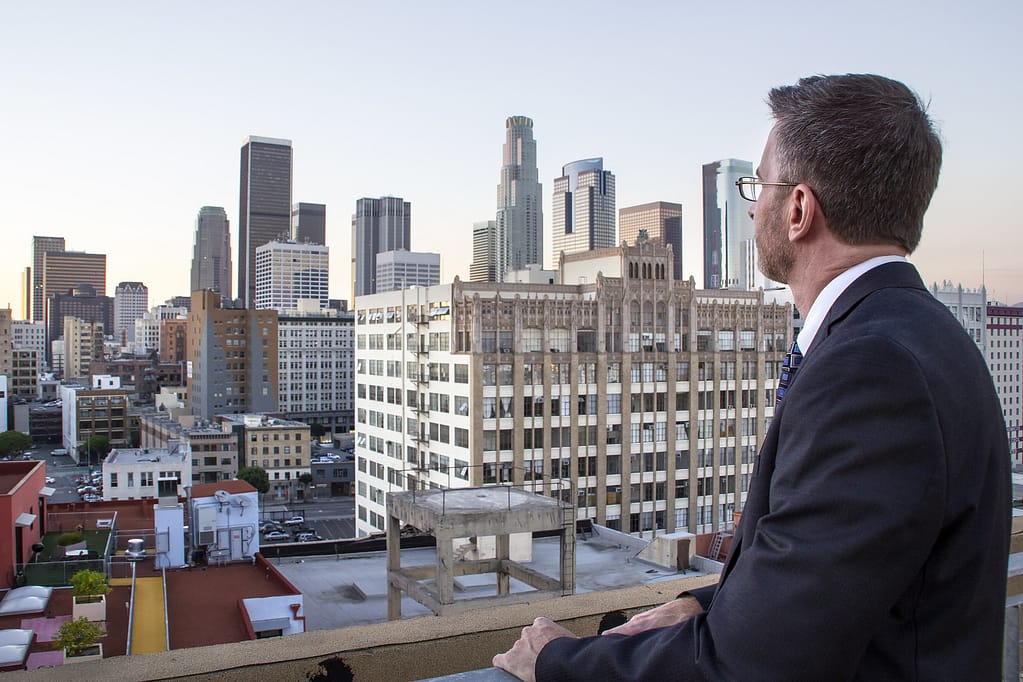 So, you've decided to start a real estate business because you want to be able to keep more of your commission and work on your own terms.
You have years of industry experience, glowing testimonials from past clients, and the ability to weather any market. But when it comes to starting a real estate company that can continually expand and grow with you?
There are a few things that you need to know in order to ensure that your real estate business doesn't fail — and that your marketing strategy is effective for today's buyers and sellers.
In this post, we'll tell you some of the most essential things to take into consideration when starting a real estate company that will rake in profits.
1. Beef up Your Web Presence
Your website is, without question, the most important part of your real estate business.
It's where you'll upload your listings, write your company blog, engage with readers in the comments section, and describe what makes you a competitive agent.
When it comes to starting a real estate company with serious expansion power, you'll need to focus on branded website design above anything else.
This means designing a strong and recognizable logo for your real estate business, and ensuring that the logo is on each internal page of your website — along with your contact information.
It also means including properties that will resonate with your niche market, and even using specific language that's attractive to your target audience.
You'll need to create a website that's easy to navigate, quick to load, and optimized for both voice search and mobile devices. Creating the perfect growth-hacking-focused website in today's world is all about striking the right balance between creativity and SEO strategies.
Most of all, however, you'll need to focus on including hyperlocalized content and keywords in your website content.
This is especially non-negotiable for real estate businesses, as searches are much more likely to search by neighborhood, county, and even by searching for homes near local landmarks and company headquarters.
Make sure that you write about local events, community engagement, and real estate trends within a specific location.
This will help you to get your content in front of the most exact target audience possible — and grow your business as a result.
2. Make the Right Connections
It's no secret that, especially in the real estate business, it's all about who you know.
And while making the right connections online by submitting to industry journals and online business directories is a great first step?
Never underestimate the power of using face-to-face network opportunities to grow your real estate company.
Consider joining a national guild or organization, like the National Association of Realtors. This won't just help to improve your credibility. These organizations will also tell you all about upcoming real estate events — and networking opportunities — in your area.
Also, aim to go beyond simply attending these events, and focus more on speaking at them.
For example, submit speeches and presentations to a real estate conference. This will allow you to establish yourself as an authority within the industry — while also giving you the chance to size up the competition.
Make sure that you record any speeches or presentations that you make, and upload them to your website or social media pages to ensure that those who couldn't make the conference can access them.
Above all, aim to become a strong and familiar presence within your local community.
Work with other local businesses to increase the number of referrals you're able to get. For example, make it a point to buy "welcome home" closing gift baskets for your clients containing local products from smaller, family-owned businesses in the area.
Cross-promote these businesses on your website and social media pages, and you'll start to quickly understand how much keeping your finger on the pulse of a smaller community can do for your brand.
3. Embrace Social Media
The final aspect of starting a real estate company that's not only ahead of the competition, but also able to show off potential properties to more buyers than ever before?
Make sure that you've mastered not just your website and online business listings, but also social media as a whole.
In today's world especially, social media has become an invaluable part of your ability to brand yourself and market your homes.
Set up virtual tours to start bidding wars on your property. Research popular real estate hashtags on Twitter to get in on hot topics within the industry. Most of all, use social media retargeting ads to connect with people that have viewed your website in the past.
It goes without saying that you should always hire professional videographers and photographers to take your social media and website photos.
The right lighting, staging, and even access to new tech tools like drone photography can help your listings to stand out.
How to Start a Real Estate Business: Let Us Help
We hope that this post has helped you to understand that starting a real estate company with serious expansion and earning potential isn't as difficult as it might seem.
You just need a strong web presence, the right industry connections, and a willingness to put in some serious work.
We also want to help you to find the best business structure for real estate agents possible.
At BrokerBreakUp, we actually form an LLC and get a Broker's License from the TREC. This ensures that you're the owner of your company, while our principal is the sponsoring broker.
Best of all?
You can keep all of your commissions, and you need nothing more than your Texas Salesperson license. Join now and choose a sponsorship plan that's right for you.
We can't wait to help you to earn more.