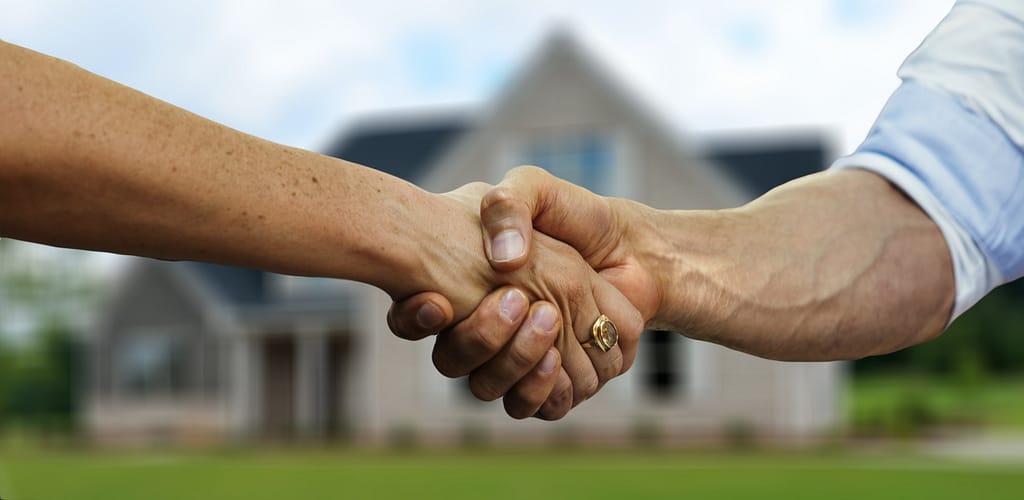 Have you recently become a licensed real estate agent? If so, your next step is to find a sponsoring broker you can work under.
There are more than 40,000 real estate brokers working in the United States. How do you figure out which one will be good for you to work with?
If you're unsure of which broker you want to work with and need help making an informed decision, keep reading.
Listed below are some tips that help you choose the best sponsoring broker for you.
What is a Sponsoring Broker?
A sponsoring broker is a real estate agent who also has an employing broker's license.
A sponsoring broker is responsible for guiding real estate agents through their first few years working in the field. They providing business, marketing, and branding advice and benefits, too.
Sponsoring brokers usually have several years of real estate experience. They've also completed additional coursework and have passed tests that prove they possess extensive knowledge or real estate practices and laws.
Benefits of Working with Sponsoring Brokers
Sponsoring brokers can provide new real estate agents with lots of great benefits, including the following:
Mentorship
Marketing advice
Brand recognition
Legal protection
In exchange for these benefits, sponsoring brokers receive a portion of every commission the new real estate agent makes.
Some sponsoring brokers use a flat rate model and charge agents a specific monthly fee. Other brokers ask for a specific percentage of the commission (they often use a 70/30 split).
How to Choose a Sponsoring Broker
If you're going to work under a sponsoring broker, it's important to make sure you're choosing the best person for the job. Otherwise, you could end up sacrificing a significant portion of your commission without getting much in return.
The following are some tips that will help you choose the right sponsoring broker:
Consider Their Fee Structure
The fee structure is one of the first things you ought to consider when looking for a sponsoring broker.
Do they charge a flat fee or use a commission split? As you gain experience, will they take less of your commission (known as a graduated commission)?
Ask About the Average Commission Split
If the broker does use a commission split, ask about the average commission split? Does it seem like a split that you can tolerate, or do you feel that they're asking too much?
Ask About Results for Agents
Of the agents working under the sponsoring broker, how many work full-time? What is their average yearly income?
Talk About Training Opportunities
What kinds of opportunities does the broker offer to help you improve your skills and grow as a real estate agent? Make sure that they have programs in place to help you improve.
Consider Other Offerings
What kinds of specific offerings does the broker have for you? Do they provide advertising opportunities, insurance, access to an office? Will you have a receptionist working for you?
Talk About Extra Costs
In addition to the commission split, there might be some other costs associated with the broker. They might charge transaction fees, or there might be state or local realtor association dues you have to pay each year.
Consider Workplace Culture
Consider the culture of the office where you'll be working, too.
What kind of schedule will you be expected to keep? Do you have to attend regular meetings? Are there bonuses or incentives in place for agents who are excelling?
Assess the Broker's Values
Last, but not least, ask yourself if you identify with this broker's business values and business ethics. Do they align with your specific needs? Does their personality seem like it will mesh well with yours?
Should You Become a Broker?
These tips can help you in your search for a great sponsoring broker.
What if the idea of working under a broker doesn't appeal to you, though? You may want to look into becoming a broker yourself so you can stop giving up a portion of your commissions.
As a broker, you can run your own business and set things up in a way that works well for you and helps you meet your specific goals.
Brokers can earn a significantly higher income, too, and you can enjoy better commission splits.
Sponsoring brokers have more opportunities available to them, too. For example, they can run property management companies, which expands their income opportunities even further.
How to Become a Successful Broker
Does the idea of being your own boss and working as a broker appeal to you? If so, here are the steps you'll need to take in the state of Texas:
Be a legal citizen of the U.S.
Be at least 18 years of age
Be a resident of Texas or licensed in the state of Texas
Meet the Texas Real Estate Commission's moral character requirements
You'll need 270 classroom hours covering basic real estate information. You'll also need another 630 classroom hours in related courses.
If you have a bachelor's degree or a higher degree, you don't need to take the extra 630 classroom hours.
Is There Another Way?
Following the steps listed above is the most common way to become a sponsoring broker. It's not the only way, though.
If you work with a sponsorship company, you can gain all the benefits of working under a sponsoring broker without having to sacrifice your commissions. Instead, you pay a low monthly fee to gain access to legal services, marketing tools, support, and more.
You get to run your brokerage the way you want without having to answer to anyone else.
Start Your Own Brokerage Today
You now know how to find a great sponsoring broker to help you begin your real estate career.
You also know that there are alternatives to working under a real estate broker.
If you don't want to take the traditional approach and want to hit the ground running with your own brokerage, we've got the resources to help you do just that.
Contact us today to learn more about services and figure out what you need to do to get your brokerage up and running, no license required.