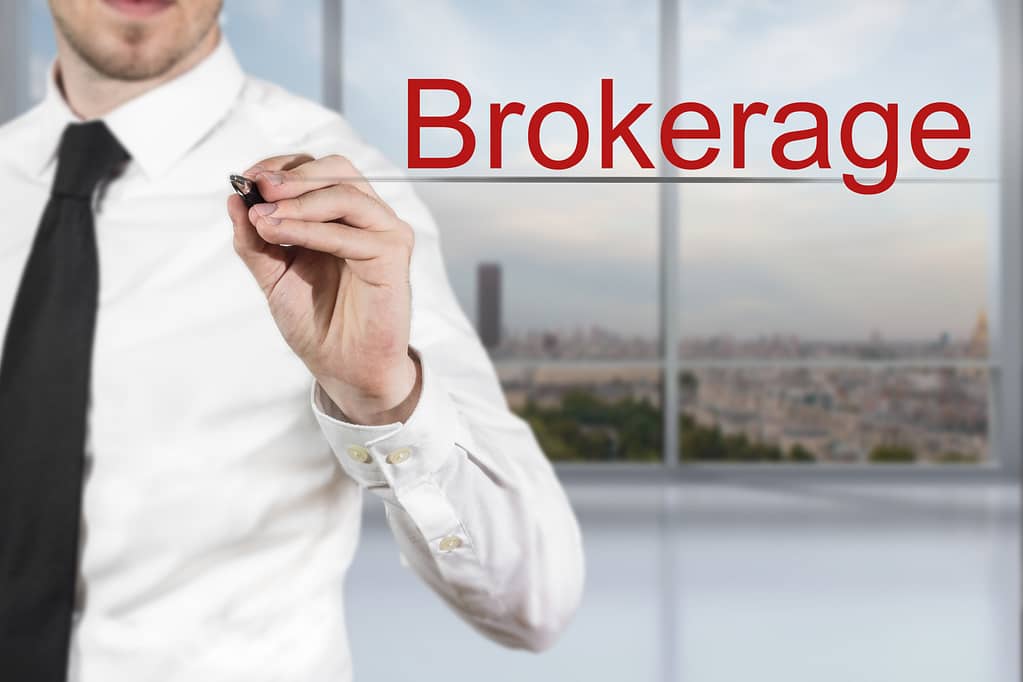 The state of Texas employs more real estate brokers than almost any other state in the country (it comes in fifth behind California, North Carolina, Florida, and Colorado).
There are lots of brokers in Texas already, but that doesn't mean there isn't room for you to make a name for yourself here.
If you've been thinking about taking the next step in your real estate career and starting your own brokerage company, now is the perfect time to take action.
Read on to learn everything you need to know about running a successful brokerage company in Texas.
Why Run a Brokerage?
There are a lot of benefits that come with working for yourself and running your own brokerage.
We already mentioned the big one — you get to work for yourself and make your own rules — but there are plenty of other perks, including the following:
Enjoy better commissions from sales
Freedom to expand and scale
More opportunities to market yourself and build your brand
Gain leadership skills
Running your own brokerage also gives you a chance to stretch yourself and take on roles that you've never filled before.
For example, you can be more creative when you handle the advertising and marketing or more analytical when balancing the budget and looking at your monthly finances.
Starting a Brokerage
At this point, you're probably intrigued by the idea of running your own brokerage company. How do you get started, though?
There are a couple of different ways you can go about starting your own brokerage, including the following.
The Traditional Way
The traditional way of starting a brokerage company involves first becoming a broker. To become a broker in the state of Texas, you need to meet the following requirements:
Be a legal citizen of the United States
Be at least 18 years of age
Be a resident of Texas or have been licensed as a real estate agent in Texas within the last two years
Meet qualifications laid out by the Texas Real Estate Commission (TREC) for honesty, integrity, and trustworthiness
Complete 270 hours of real estate classroom courses
Complete an additional 630 classroom hours or obtain a bachelor's degree from an accredited university
You also need at least four years of active experience as a real estate agent, and you must pass an additional licensing exam.
The Alternative Way
As you can see, the traditional way of running your own brokerage company is pretty labor intensive. If you don't have that kind of time and want to start reaping the benefits of working as a broker now, you can take the alternative approach.
If you work with a sponsorship company, you can start running a brokerage in no time at all.
For a low monthly fee, the sponsorship company handles the back-end stuff (legal issues, LLC filing, etc.) and leaves you free to run your brokerage the way you want to run it.
When you take this approach, you can also gain access to marketing tools and other resources to help you start building your brand.
How to Run a Successful Brokerage Company
Whether you decide to take the traditional route or work with a sponsorship company and get your brokerage company off the ground sooner, there are a few practices you need to have in place if you want your brokerage company to be a successful one.
Here are some tips that will help you separate your brokerage from the pack.
Set Up an Inviting Office
When you open your own brokerage, you're going to have to spend quite a bit of money up front on a facility. Look for an office that has plenty of space and is located in a neighborhood that clients won't mind visiting.
Create and Stick to a Budget
Starting your own brokerage and keeping it afloat can be pricy. Create a budget for yourself and be sure to stick to it. When you're putting together a budget, be sure to include expenses like website building, office amenities, utilities, and membership fees.
Write a Business Plan
You can't just go in blind and expect your brokerage to be successful. Write a business plan so you have an outline to follow as you go through the process of getting established.
Put Together an Operating Procedure Early
The sooner you have a plan for how day-to-day operations are going to work, the better. Establish an operating procedure for your brokerage right from the beginning to take the guesswork out of the equation.
Identify Key Positions and Start Hiring
At the very least, you're likely going to need to hire the following individuals:
A buyer's real estate agent (you need at least one)
A listing specialist
A transaction agent
An administrative assistant
Start by writing job descriptions and looking for recruits to fill these positions. Websites like LinkedIn and ZipRecruiter help to simplify this process.
Invest in a CRM and Other Marketing Tools
A real estate customer relationship management (CRM) software is an essential tool that makes it easy for you to track leads and manage sales.
In addition to a good CRM software, you'll also want to invest in some other marketing tools. This includes lead generation software and an email marketing program.
Re-Evaluate Your Business Plan Regularly
Finally, make sure you're re-evaluating your business plan on a regular basis.
This will help you make sure you're on track with your goals. It'll also help you identify issues that you might not have planned for originally and adjust your plans to accommodate changes to the business.
Start Your Own Brokerage Company Today
Now that you know more about starting a brokerage company and making sure it's successful, are you ready to get started and make your dream a reality?
If you want to start a brokerage company of your own but don't necessarily want to go through the time and effort required to become a broker, you're in luck.
We make it easy for you to break up with your broker and start working for yourself.
Contact us today to learn about our different plans and figure out which one is right for you. We can't wait to help you take your career to the next level!