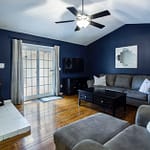 The real estate market has reached dramatic highs in recent years. In 2017 the professional real estate investment market climbed past the $8 trillion mark.
And top investors have pegged property investments as one of the safest bets out there.
But before jumping into a career in real estate, it's smart to take a deeper look at the job. It isn't ideal for everyone.
Is real estate a good career path? We've mapped out the ins and outs of the real estate agent career for anyone considering life as a broker.
Here is a real estate guide for aspiring brokers:
Is Real Estate a Good Career?
It's a common question: "Is real estate a good career?" And it has a simple answer: it depends on who's asking.
Real estate can be a tough career to break into. In fact, some figures suggest more than 80 percent of new real estate agents fail.
But there can be a huge upside to real estate agents who break through. Some real estate agents can earn more than $100,000 annually. 
Here are some details to consider before deciding if a career in real estate is a good move.
The Basics Behind Beginning a Real Estate Career
Work in real estate doesn't take much time to move into. In most areas it takes weeks to a few months to become licensed.
First, real estate hopefuls need to pass a state exam to get licensed. After a person gets licensed, they are deemed a sales agent. Sales agents work under real estate brokers.
There is then a second exam that can be taken. Passing this second exam makes a person an official broker. Brokers can work on their own or employ sales agents.
Once a person is licensed to work, a career in real estate requires some consistent skills.
A Career in Real Estate Takes Good Admin Skills
Good real estate agents pay attention to detail and aren't afraid of paperwork. That's because the job requires a lot of it.
On any given day, a career in real estate can involve filing lease agreements or submitting documents. It might also consist of promoting property.
A broker might need to create flyers or write newsletters. They might also need to design promotional materials to get people interested. And setting up a solid marketing plan is a must for real estate agents who want to grow their business.
When people show interest, it's often up to the real estate agent to stay organized. They need to set up showings and open houses.
And budgeting is also a big part of a career in real estate. That's because real estate agents are usually dealing with big money. They need to set up solid budgets that might rundown monthly, quarterly, and annual financials.
Real estate agents also need to be people-centric. It's an absolute must to connect with people and communicate effectively.
Once a good real estate agent gets ahold of an interested client, they need to be vigilant and poised.
That usually means reaching out via email, texts, or phone calls.
A Look at the Rollercoaster of Real Estate Pay
Especially early on, real estate income can be far from steady. It's because most real estate agents earn money based on commission. That means they usually get a percentage based on the price of the property that's sold.
Since it's hard to determine for sure when a customer will buy, money can come in big waves and drawn out droughts.
Because income is based on sales, a career in real estate can be extremely rewarding for good real estate workers. But it can be tough for someone expecting a steady job with traditional salary pay.
For real estate agents who are just starting out, it's a good idea to have some wiggle room financially. Money usually doesn't come in until that first sale.
But for some hard working real estate agents commission can be a big advantage. Big sales can end up turning into a flood of cash.
The Structure of a Career in Real Estate
Real estate agents usually are independent contractors. That means they work as their own boss.
And this can be a curse for some and a big advantage for others.
It lets real estate agents make their own decisions. That ends up being a big plus for people who are independent and focused.
But real estate agents also have full responsibility for their career. They need to come up with plans, set appointments, and head things like marketing.
That means good real estate agents usually can see the big picture and are versatile enough to pull off a successful, self-imposed plan.
The Typical Real Estate Agent Schedule
Wondering what the typical work hours are within a real estate agent career? Simply put, there are no typical work hours.
Real estate agents don't have set hours. They usually have the freedom to completely create their own schedules.
And that can be a big plus for organized self-starters who can divvy up time for tasks.
But they also need to be flexible with their schedules. That's because they need to be able to adjust to the customer's needs. Sometimes that might mean dropping other plans to meet with a client.
The Nature of Real Estate Transactions
Real estate agents aren't selling just any ordinary product. A lot of the time, customers are making the biggest purchase of their lives.
This can make a career as a real estate agent exciting. It also means real estate brokers need to be able to deal with people who might be emotional or under pressure.
Solid people skills can be a big difference maker when it comes to anyone trying to break into a career in real estate.
More from Real Estate Experts
This real estate guide should help anyone wondering, "Is real estate a good career?" But there are plenty more resources out there for aspiring real estate brokers.
For instance, we recently picked out important trends for brokers to look out for in 2019.
Want to get more tips, tricks, and advice for real estate pros? Check out our blog here for the latest surrounding a career in real estate.