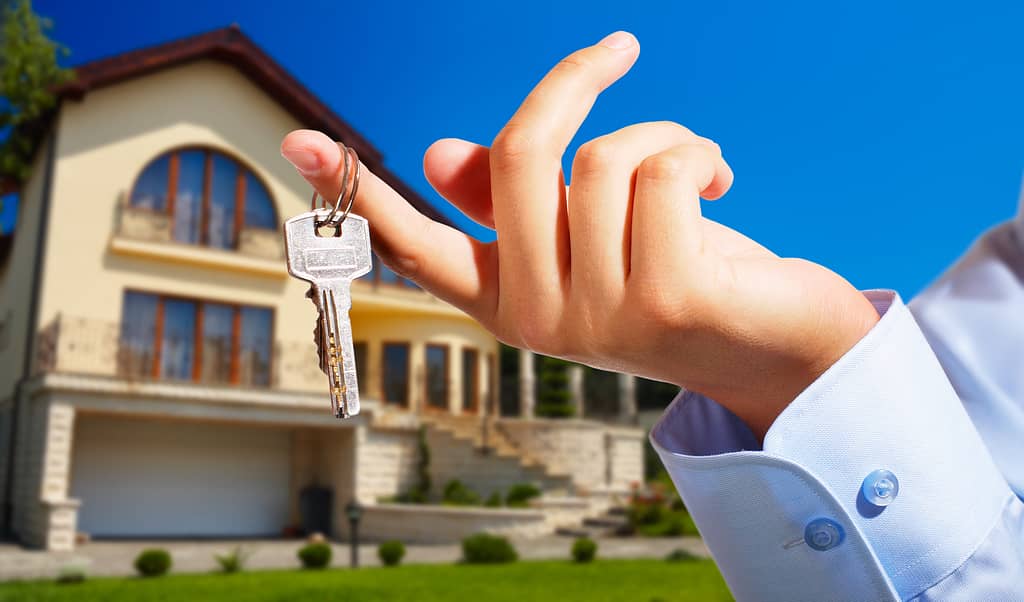 Succeeding in the real estate profession isn't easy. In fact, 75% of new real estate agents fail within their first year of starting.
Many real estate agents fail because they lack the skills, motivation, and insights needed to thrive succeed in the world of real estate. If you lack these characteristics or fall into the traps realtors routinely face, you may find yourself wanting to quit the business before you've really started.
The Top Reasons Real Estate Agents Fail
Some real estate agents find incredible success. Others struggle for years to find success, and some unfortunate people find out too late they're not cut out for it. The key to success is knowing how, why, and when real estate agents fail.
In this article, we're covering the ins-and-outs of real estate failure. With this information, you can avoid common issues, and set yourself on a path of success as a real estate agent.
They Want to be a Real Estate Agent for the Wrong Reasons
A career in real estate isn't for everyone. Succeeding in the field requires ambition, initiative, and superior communication and persuasion skills. If you don't have these skills, you'll find the road to success is a lot harder.
But beyond that, many people fail in real estate because they got involved for the wrong reasons. Often times, they join because they think they 'll achieve a ton of success and make a ton of money right off the bat.
But the reality is, the average real estate agent only makes around $40,000-$46,000 annually. You have to be a truly amazing (and lucky) real estate agent to be making triple digits. So if you're only interested in becoming a real estate agent for the money, you'll end up disappointed.
People also sometimes make the mistake of becoming a real estate agent because they like the idea of it. But being a real estate agent isn't as glamorous as HGTV makes it seem. And it isn't enough to just love houses. People who become real estate agents for those reasons rarely end up successful or happy in the field.
Our advice: make sure real estate is what you really want before getting involved. Evaluate why you want to sell real estate and the ways in which you'd make a good real estate agent. By doing these things, you can determine if real estate is the right career for you.
They Don't Have a Plan of Attack or Goals
To succeed in real estate, you need to know the ins and outs of goal setting and action plans. You can't just set yearly goals, you need to constantly update your goals and action plans to achieve your goals. If you fail to set sales goals for yourself and other action plans, you won't be able to push yourself to be the best agent you can be.
They Don't Know How to Market Themselves
One of the major reasons realtors fail is because they don't know how, when, and where to market themselves. Instead of building connections and sharing their expertise, they focus their energy on marketing themselves. And this tactic rarely works, in fact; it usually just annoys your followers and leads them to unfollow you.
Most of your followers won't be actively looking for a new home or listing. But you can capture their attention and support by sharing content with them that's useful. It's best to market yourself as an expert resource than an individual, as people will remember to turn to you when real estate issues arise for them.
They Don't Prospect Enough
Real estate isn't a passive career. It requires you to reach out to prospective clients and actively build your client base. If you aren't comfortable on the phone or networking in person, chances are you'll never make it as a real estate agent.
Great real estate agents set aside to reach out to prospective clients every day. They also work hard to maintain they're client base and always follow up. If they don't take the time to follow up, or show they're someone their client can trust, they'll lose those clients.
Struggling with generating leads? Start trying out different approaches. Try holding open houses every weekend, or going door-to-door if you're really struggling.
There isn't a one-size-fits-all approach to lead generation. So, keep trying out different approaches. You'll eventually find the right one for your business.
They Don't Put in the Work
Many real estate agents fail because they don't commit to the job full-time or they treat it as a hobby. Clients don't want a real estate who refuses to put in the hard work it takes to buy or sell a property. In fact, many buyers and sellers refuse to hire part-time realtors because they assume they won't be as available or committed as a full time one.
If you are a part-time real estate, that's something you must disclose from the beginning. By being upfront with your availability, you can manage expectations going forward. The last thing you want is unhappy clients to tell their friends and acquaintances not to work with you.
They Don't Have Thick Skin
Real estate is a difficult job. Sometimes the market goes south, and the odds are against you. Many realtors fail because they aren't prepared for the challenges associated with this, and don't know how to power through a poor market.
A great realtor plans ahead for any market. They know how to grow their pipeline and number of contacts during both strong and weak markets. They're always striving to evolve and better themselves so they can get through any scenario.
If you want to succeed in real estate, you need to know how to pick yourself up when things get bad. And you have to see struggles as opportunities to do and be better.
Final Thoughts on Real Estate Failures
Just because 75% of real estate agents fail in their first year doesn't mean you have to. By committing to your craft and avoiding these common traps, you can build yourself a meaningful and successful career.
Did you find the content in this article helpful? Need more real estate tips and tricks? Read our blog for more real estate insights!