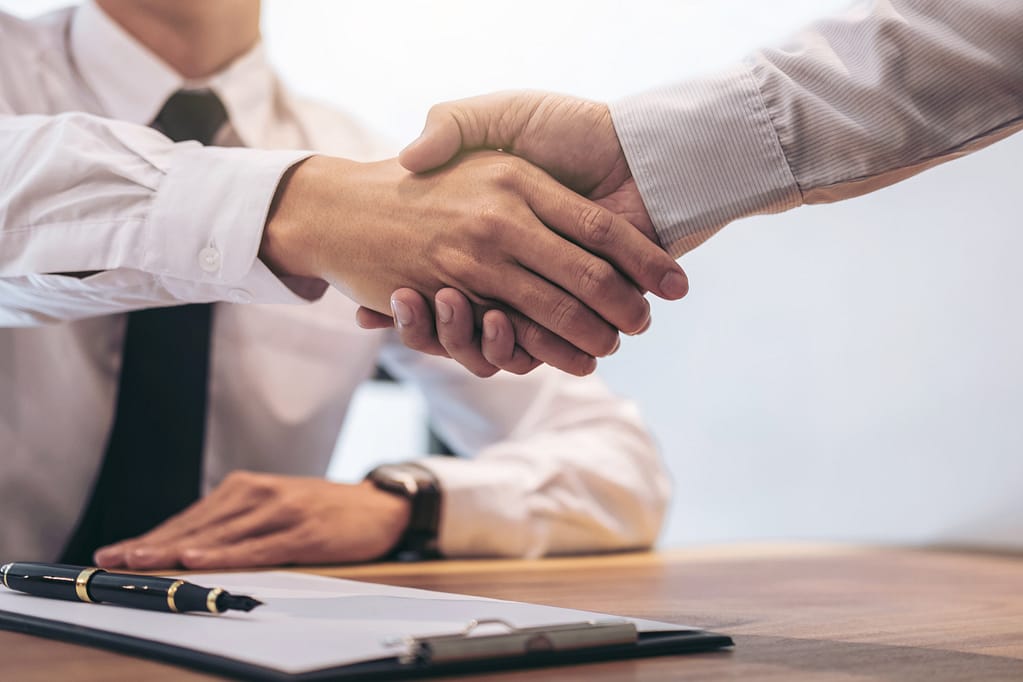 You can keep a bigger chunk of the real estate transaction pie by teaming up with a broker sponsor.
You've worked hard to earn your real estate license. You've completed your hours and passed the exam.
Now, you're working under a real estate broker. However, the commission fees are making it hard for you to gain momentum.
Fortunately, there's another way. You can work as a real estate professional and keep 100% of your commission. You just have to find the right partner.
Read on to learn how to earn more commission with a real estate broker sponsor.
What Is a 100% Commission Sponsoring Broker?
With a 100% commission sponsoring broker, you'd pay a nominal monthly or annual fee. Typically, the fee is a fixed rate.
In other words, you'll pay the same amount, whether sales are flat or you break the bank. With this kind of real estate broker company, your hard work will go towards building your brand, rather than that of your broker's.
Your unique people skills and attitude will go towards building your image. You'll continue to work hard, but you'll work smarter.
Alternatively, you could become a broker. Texas brokers must meet a combination of education and experience requirements.
For example, you'll need to complete 270 hours of pre-licensing coursework and 630 classroom hours. You must fulfill these requirements before you can apply for your broker's license.
Now, you can take the final exam. To pass the exam, you'll need to score 70% or higher.
Also, you'll need four years of experience as an active and licensed real estate agent. Additionally, you'll need 3,600 Qualifying Experience Report points. You must fulfill this requirement in the five years before you apply for your broker's license.
How Does 100% Commission Work?
The 100% commission structure has been around for years. It started decades ago. However, it's not as popular with brokers because they make more money by keeping a substantial piece of your commission.
Nevertheless, the 100% commission fee structure is growing in popularity. Now, it's a significant segment of the real estate industry.
Across the nation, more brokers are offering 100% commission. Their numbers are growing exponentially, including right here in Texas.
A 100% commission real estate sponsor works the same way as a traditional broker. They'll provide you with support services such as office space, marketing administration, and deal support.
Brokers monitor compliance and make sure that contracts close. They also make sure that you comply with local real estate laws.
100% brokerages earn their living by charging you for their services, rather than cutting into your commission.
Depending on your broker sponsor, they may have one or several payment structures. For example, they may charge you:
A fixed monthly fee
An annual flat fee
A fee for each transaction
Desk fees
Handling fees
The fees give you access to brokerage services, offices, and real estate broker tools.
Alternatively, a 100% commission broker sponsor may have a tiered pricing plan. With each tier, you'd gain access to more services.
Choosing a Real Estate Broker Sponsor
Choosing a real estate broker sponsor is one of the most critical decisions in your career. Ideally, you should select a broker sponsor whose philosophies and policies align with yours. 
As you meet with potential broker sponsors, remember that they are feeling you out just as you're doing the same with them. Nevertheless, ask the right questions.
Also, ask for an office tour. You can attend a sales meeting and speak to other agents to get a feel for your potential sponsor.
It's helpful to review the broker's policies and procedure manual. Additionally, read over the Independent Contractor's Agreement thoroughly.
You should learn whether your potential broker sponsor offers training. If so, find out if they charge for the service. You want to look for a sponsor that provides mentorship for new agents.
Also, you want an accessible broker sponsor. Accordingly, ask them if they maintain regular office hours to meet with agents.
It's essential to find out how your potential broker sponsor will support your marketing and advertising efforts. For example, will they provide you with market analyses and marketing materials, such as door hangers and flyers? Ask how much you would pay out-of-pocket for these tools.
Types of Sponsorship
Depending on the broker, there are varying types of sponsorship plans. For example, you could start as a limited liability corporation.
In this case, you'd typically pay a one-time setup fee. This fee would include your LLC and your Texas Real Estate Commission (TREC) broker's license.
The setup fee would cover expenses such as LLC filing fees, administration fees, and TREC filing fees. It would also include establishing your access to the MLS.
In another scenario, you may have yet to earn the experience and connections needed to strike out on your own. In this case, you'd want additional support.
If you're not ready to operate your own office, it's no problem. For a nominal fee, you can partner with a 100% commission sponsor broker to guide and provide you with access to real estate brokerage company tools as you gain experience in the industry. 
Are You Ready for Increased Earnings?
Broker BreakUp is the top 100% commission real estate sponsor in Texas. We specialize in giving real estate agents the support needed to work independently.
Our real estate broker sponsor program gives you access to the tools that you need to work the market without getting locked into an unwanted partnership. Best of all, you can keep 100% of your commissions when you work with us.
Contact Broker BreakUp today and start earning the piece of the real estate pie that you deserve – all of it!