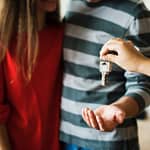 Are you a real estate agent looking to up your game, boost your salary, and widen your job horizons?
Odds are, if you've been in the real estate business for a while, you've become great at what you do. So why continue giving a cut of your hard work to someone else? If you know your stuff, it's time to manage it yourself by becoming a broker.
Here's the short and long of what a real estate agent vs. broker does every day, and perhaps more interestingly, what their salary difference is.
Real Estate Agent vs. Broker: The Job
The difference between agents and brokers is quite simple. Real estate agents are anyone with an official real estate license. A broker is very simply an agent who has continued on to pass the broker licensing exam as well.
A broker is an agent who is also licensed to start and manage their own real estate firm and hire other agents to work for them.
Before we get into the perks of becoming a broker, here's an elementary breakdown of the responsibilities of each job, compared.
Real Estate Agent Responsibilities:
Floortime
Attending open houses
Showing houses to prospective buyers
Paperwork and interviews for rental and commercial properties
Marketing homes for sale
Representing both sellers and buyers
Handling home sale and other transactions
Negotiating contracts
Negotiating pricing
Finding new buyer leads
Finding seller leads
Associate brokers also complete these same duties along with typical real estate agents.
Real Estate Broker Responsibilities:
Manages all hired, real estate agents and associate brokers
Hires and recruits new real estate agents
Does all record-keeping
Manage vendor relationships
Reviews and approves contracts
Manages and mediates conflicts
Distribute leads to real estate agents
Manage properties
Conducts regular agent training
Create escrow accounts
Manage the brokerage office and hires and manages office staff
Acts as liaison for professional and government associations
In charge of brokerage marketing
Manage brokerage compliance etc.
Depending on the type of real estate broker you become, these responsibilities may vary slightly or include additional roles. Regardless, as a broker, you become the boss and all that entails.
Types of Brokers
In general, there are 3 different broker types. They include Associate Real Estate Brokers, Managing Real Estate Brokers, and Designated Brokers.
You may have one or more Associate real estate brokers at your current firm. If you've wondered what they do differently from a typical agent, the answer is…nothing.
Associate brokers have taken the appropriate courses to pass the broker licensing exam and have received their broker's license. They have more education and typically more experience with real estate than most agents.
However, associate brokers (while often as qualified as the managing broker), simply choose to work under another broker at someone else's firm. They are qualified and licensed to start their own firm, but choose to work under someone else with the same duties as a regular agent.
Managing brokers are real estate brokers who manage their firm and it's day-to-day operations. On occasion, brokers may hire another licensed broker to act as their firm's manager if they do not wish to manage those particular duties themselves.
Designated brokers are the legally recognized broker, required by law, to hold responsibility for every real estate transaction that occurs within their firm or by their hired agents.
Sometimes referred to as broker-owners, designated brokers can either hand over most responsibilities to managing brokers, or be very hands-on and manage things themselves.
The perk is, as a designated broker, you can choose the level of involvement you wish to have.
The detailed list above of broker responsibilities can all fall within a designated broker's role, or be delegated to managing brokers.
Experience Required for Agent vs. Broker
Just the same as with the real estate licensing exam, the broker exam and it's requirements differ depending on the state you wish to be licensed in.
Age requirements, education, course completion and other factors will depend on your state. For Texas real estate agents to become a licensed broker the following requirements must be met:
Pass broker licensing exam
Be 18 years or older
900 hours of pre-licensing coursework completed
3,600 points of experience
4 years of real estate agent experience
If you have more questions about the process and how it works for you as a Texan, our FAQ page has detailed answers.
Advantages of Being a Broker
The advantages of becoming a licensed broker are many, but the most obvious can be broken into five basics:
Be Your Own Boss
As a licensed real estate broker, (unless you choose to work as an associate), you call the shots. This means you get a percentage of every transaction made under your license.
Even if you open a 100% commission firm, the agents you hire and manage will be required to pay you for desk and other fees which you choose.
Receive Higher Commission Splits
Say you opt to work as an associate broker. Even with the same responsibilities as regular real estate agents, you should be easily able to negotiate better commission splits with your managing broker.
Your increased experience and education make you more qualified for higher commission splits.
Make More Money
We will get into the exact difference later, but as a broker, no matter what role you choose, you will be earning a higher salary than real estate agents.
Run a Property Management Co.
If you enjoy being an entrepreneur, you can open and run your own property management company. Manage rental properties by working as the liaison between owners and tenants.
Improve Your Real Estate Resume
When owners or buyers see that you're a licensed broker, they know you have more experience and education than a typical agent. Thus, making you a more appealing option.
Real Estate Agent vs. Broker: The Pay
The pay differences between agents and brokers will always come with variables such as the number of transactions that occur each year, how many agents you manage, the market, etc.
Still, regardless of variables, the basic difference in yearly salary as of 2016 was about $34,000 for agents.
Associate brokers– $55,400
Managing brokers, not selling– $83,000
Managing brokers, selling– $96,100
Designated broker, not selling– $54,600
Designated broker, selling– $90,900
Exact salary differences by state and experience can be researched further with your login on the National Association of Realtors.
Become a Real Estate Broker Today
The question of remaining as a real estate agent vs. broker is one to consider seriously if you've spent at least 4 years as an agent want to progress in your career.
Let us answer your questions about becoming a licensed broker and set you on the path to greater freedom and income today.
Browse our "how it works" page to learn more.