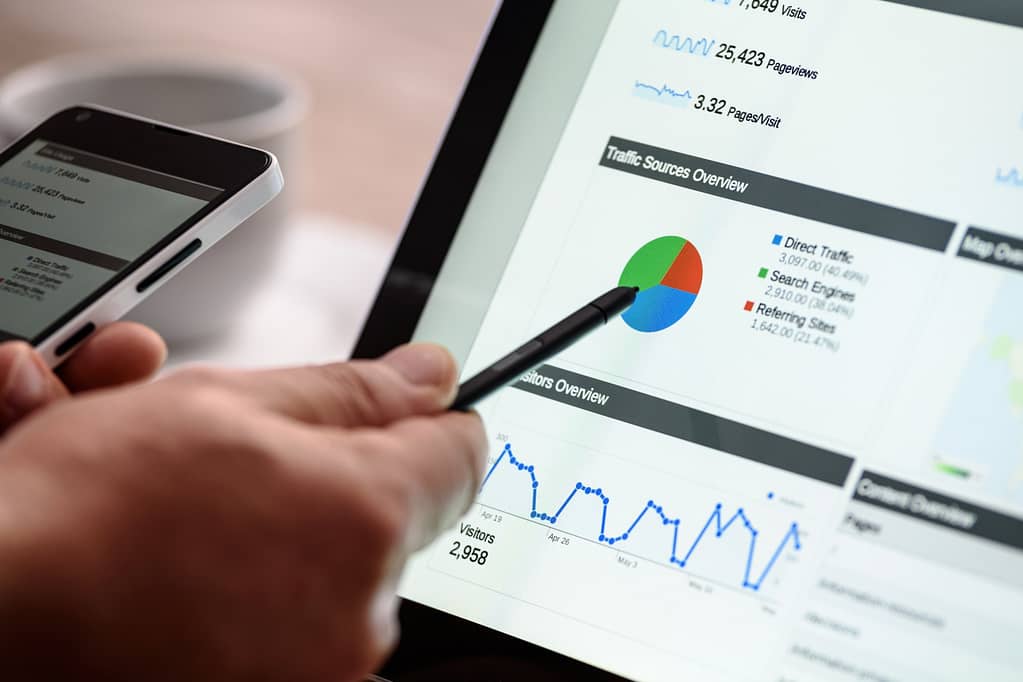 If you are looking forward to quitting your job and dive into the field of real estate, this article intends to make sure you do not leave any room for costly mistakes.
You have obviously heard numerous stories of people who quit their jobs to venture into the juicy real estate market. This, however, did not work out for my friend who left a steady government paycheck to start a new career as a real estate agent.
He lost almost all of his initial investment as the good deal turned sour. The good news, however, is that he is now running a profitable business as an agent. He, however, had to pay for his mistakes dearly.
What my friend missed in his pursuit as a successful agent are the marketing materials that should be at your fingertips.
Below are the 10 real estate marketing materials every agent must know.
1. A Well-Designed Website
This tool will determine whether you are in or out of business from the start. A website will not only act as a marketing tool but will also be a realtor's branding. If you can create a real estate brand for your organization, then you are good to go.
Many customers in real estate will take any information given with a grain of salt. They know some of their friends who have lost money by purchasing non-existent property.
A website comes in handy to establish a brand for yourself that will see clients stream in their hundreds. A real estate website must be unique to captivate your clients.
It is essential to know what exactly your visitors want. You must know what questions are frequently asked so that you address them on your website
It is also critical to teach yourself some search engine optimization basics. This will help you achieve the desirable top search positions that every other agent wants at no fee.
You will also want to pay close attention to the keywords relevant to the real estate industry. You will particularly have to learn about new real estate agent tips to know which keywords to use.
2. Brochures
A brochure may come in different dimensions depending on the need. If your business does not require high-end marketing, a simple template should serve you best cost effectively.
Another form of a brochure is a personalized one. This gets people to know your brand rather than the property you are selling.
The last type is called an e-commerce brochure. This type is more concerned with telling your clients what property is there for sale.
It is essential to draft a professional brochure that will give your firm the best branding to help you stand out.
3. Flyers
A flyer will go a long way to arouse desire and even make an actual sale of a property. You always see flyers along major roads while some may be positioned at the sales areas. However, it is crucial to understand what skills are required for drafting one.
To reach the desired level branding through a flyer, it should avoid ambiguity. keep The message simple and straight to the point. Your choice of images should be eye-catching, and a right blend of colors does the trick.
Another key feature in a flyer is your choice of topography. Make it thrilling and one that arouses the desire of anyone passing by. Capture their attention even if they are not exactly interested in purchasing.
4. Realty Cards
A realty card is one of the marketing materials you don't want to miss. They are your weapons to ensure other agents don't get the upper hand over you. A realty card has the nature of a business card.
It must be readable and easy to understand. It must contain ways through which the client can contact you, and a website link is also crucial.
You must avoid bombarding the client with too much information on the card; otherwise, your readers will lose interest, and it becomes counterproductive.
To better acquaint yourself with realty cards for best branding, look at some of the samples from the best of the agents in the market.
5. Postcards
Studies have shown that a previous customer has a high chance of buying an estate with their agent again. To capitalize on that, always issue postcards to your customers. They will also pass those cards to their friends, and that increases the scope of your business at no fee.
A postcard will is primarily beneficial if you would like to target a specific neighborhood or a particular town.
6. Open House Signs
Of all the marketing materials, open house signs are one of the most popular. You see signs showing vacant houses almost everywhere you go.
As an agent, it calls for creativity to drive traffic to your side. A good way is using balloons on the signs or even a feather flag sign. The goal is to be unique to ensure top-notch realty branding.
7. Newsletters
It is always important to remind your potential customers through email newsletters that you are still in business. The goal is not to always point to new homes built.
The templates should be visually appealing and should contain calls-to-action. The goal is to create a brand, and some branding examples of newsletters will always be available as a benchmark.
8. Door Hangers
These will always supplement your marketing needs, especially for low investments. They will show an open house, a promotion or even season's greetings to prospective clients.
9. Online Ads
Many people go to the internet as the first search source for property and homes. As an agent, it is critical to leverage that and ensure you are the one the online community will gain interest in.
10. Moving Truck
This is arguably the most creative. It is a moving billboard. You intentionally make sure the truck is always stuck in a high traffic area to create attention and win prospective clients.
Real Estate Marketing Materials
Unlike my friend who almost fizzled out only months into his career as an agent, I believe you are going to travail in the sector; you know all there is. It is also vital to understand that real estate marketing materials can only work if well planned and executed.
You can't afford to only hear about others prospering as real estate agents while you know it's your area of passion.
You can check our blog on matters branding.