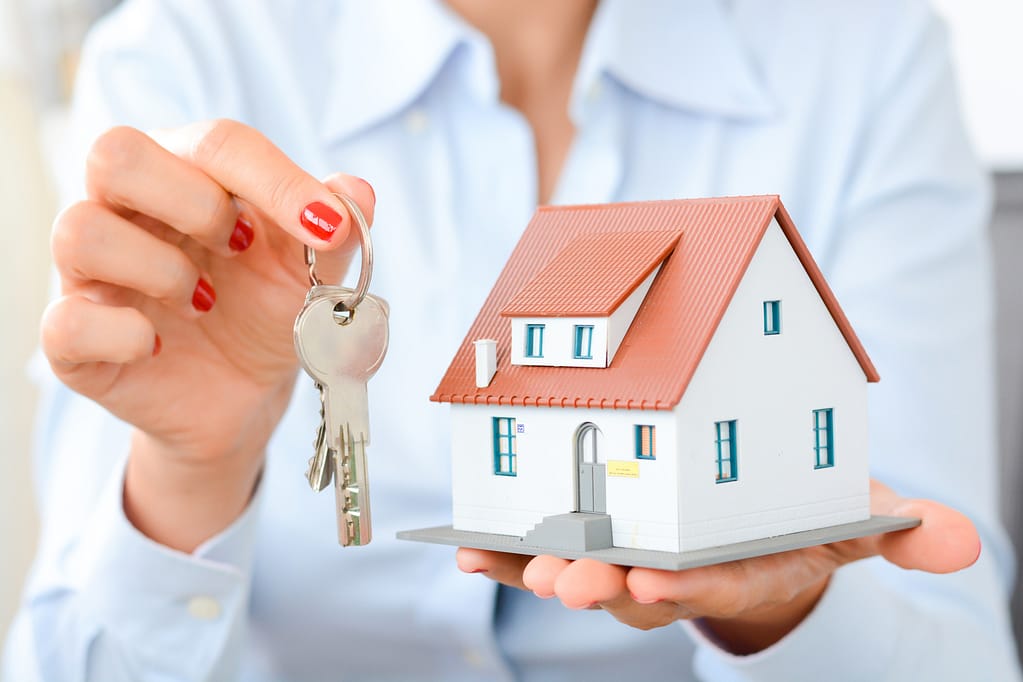 With experts saying that millennials will account for 45 percent of new mortgages in 2019, the real estate market is getting ready for the new year.
2018 is widely known as a volatile year for the real estate market, with rates rising and falling seemingly with the wind. The year is winding down, and it's time to look ahead.
The 2019 Real Estate Market
A few features of the 2019 real estate market will follow nicely from 2018, while others will be a more volatile wild card of a guess.
Buyers Market or Sellers Market?
U.S. real estate in 2018 was a seller's market. That reality is starting to move toward a buyer's market for 2019. With the largest swath of millennials turning 30 in 2019 and 2020, and lots of baby boomers downsizing or moving to their retirement homes, there are plenty of first and second-time buyers out there.
But there's also lots of inventory. New construction has been a feature and driver of modest domestic economic growth, and while that's good for developers and landowners, it could be difficult for home sellers.
There's a Glut of Agents
One other trend is a huge number of real estate agents. Many people get their real estate license and buy and sell for themselves and a few friends, but it seems like it's easier than ever to find a realtor. That might not be good.
Although that doesn't change the market, it can make for imperfect conditions for both buyers and sellers. Either work with a friend, directly through the seller, or use a trusted real estate agent with fair closing costs and commissions.
Don't fall for the glitz and glamor of an agent with lots of bells and whistles. You want an agent who navigated the real estate market in 2018 and is ready to help you get your dream home in 2019.
Mortgage Rates: Up, Up, Up
If you thought the mortgage rates were heading skyward in recent years, hold on to your hats.
30 year fixed rate mortgages will head upwards of 5.8 percent, which is higher than rates have been in some time.
Expensive housing and riding mortgage rates – the likes of which we haven't seen in about 10 years – will make it difficult for millennials of home-buying age to make the jump. Just two years ago rates were often in the three percent range.
Home Sales to Drop
Leading economists say that – because of rising mortgage interest rates and the lack of affordable housing – 2019 might be the year of a home buying slump. 
This could be good in the long run, as it has the potential to drive prices back down to more affordable numbers. This would, however, disadvantage home sellers who are looking for a return on their previous real estate market investment.
In short, for buyers, slow 2019 sell-offs could be good. For sellers, money could be lost and plans might have to be put on hold.
New construction is often a marker of development, but homes could sit empty if millennials can't afford them.
Possible Suburban Swing?
In recent years, townhomes and condominiums in cities have been the en vogue purchases, as many American cities have seen revitalization efforts and gentrification of previously marginalized neighborhoods.
But, with rent and mortgage prices rising and wages stagnating, there's a significant number of young families and soon-to-be retirees that won't be looking to live in the city.
Look for suburban revitalization and a further ousting of low-income groups, either back into the cities or further out from the suburbs. This may not happen in one year, as these things are usually cycles. But look out for trends – people are fleeing New York City and Washington, DC because of insane housing prices.
Supply Shortages
One of the problems with new construction is also potential supply shortages in the United States. Trade deals and other economic roadblocks could keep steel, sheetrock, concrete, and other materials from being transported cheap and quick.
In Texas, there's a wealth of new homes, as Dallas, Houston, and Austin continue to top the hippest and hottest places to live. Seattle is booming, as is the band just outside of Nashville, Tennessee.
But mostly, coastal states are seeing demand for new construction with little supply of new homes. But much of Middle America is suffering – you can build it in places like Iowa, but they won't always come.
Home Prices: Up, Up, Up
Much like mortgage rates, which increased from 4 percent to almost 5 percent in a matter of months in 2018, home prices have increased by 8.1 percent in the past year. The median sale value of homes has been increasing, which is good for sellers, but could make it tough for new buyers with less money to spend.
The economy seems to be doing well, but markets remain volatile. This could present a feedback loop that influences the real estate market in 2019 and beyond.
What This Means For You
All in all, if you're ready to buy a home – or trying to upgrade or sell your home – don't let the market fluctuations deter you. Even with a higher interest rate on a mortgage, if you keep your credit score up you can refinance within a few years if rates go down again.
First-time home buyers need a broker they trust, and someone who is fully trained and cares about providing them the best service and finding their dream home. Real estate agents must also have a grasp on the real estate market for sellers because they will want to find their clients the highest bidders they can.
Take the time to increase curb appeal and do small repairs that make a difference in your home if you are selling. When buying, negotiate as much as you can. You have the power in 2019!
Learn More About Negotiating
If you'd like to learn more about negotiating in the real estate market, we've got you covered here on the blog. And we've got services that might be able to help you get started buying and selling homes. Check us out and let us know what you think!