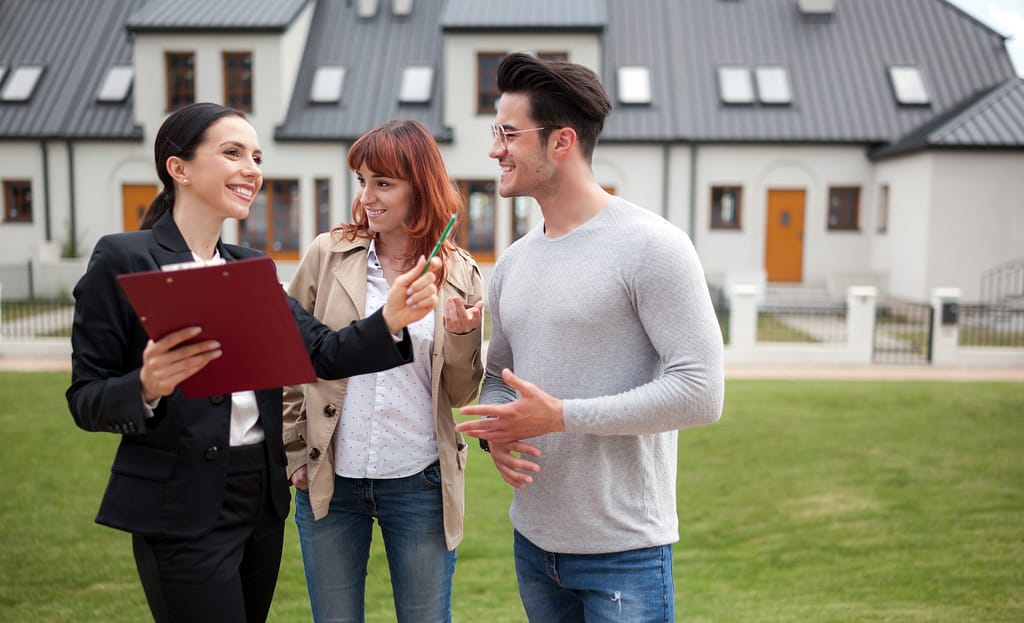 Do you want to start generating income every month without having to break your back for it? One way to do it is by purchasing an investment property.
An investment property will allow you to earn a return on your initial investment by either renting the property out or fixing it up and selling it later. It's a great way to generate a lot of extra income if you know what you're doing.
Before you buy an investment property, though, you'll need to find a great investment real estate agent to help you out. By working with someone who has experience in finding income properties, you'll increase your chances of tracking down a property with tons of potential.
Check out 7 tips for finding an investment real estate agent below.
1. Look for Investment Real Estate Agents in Your Area
The first thing you should do when searching for an investment real estate agent is attempt to create a list of the ones currently working in your area.
You can usually do this by conducting a simple Google search. By punching the words "investment real estate agent" and your city or town into Google, you can find at least a few real estate agents and brokers who specialize in finding investment properties for their clients.
If that doesn't work, you can also ask around and see if you have any friends, family members, or neighbors who can recommend a good investment real estate agent to you. You might even want to check with any real estate agents you've worked with in the past to see if they know someone skilled in the investment property field.
Ideally, you should generate a list of five or six realtors who look like good candidates. This will get you off to a great start.
2. See If You Can Find Online Reviews for Them
Once you have a running list of investment real estate agents, look around on the internet to see if you can find any online reviews for them.
It can be a little bit tricky to find online reviews for investment real estate agents at times. If they're doing a great job for their clients and helping them locate excellent investment properties, their clients might not necessarily want to share the wealth with others.
But you should be able to find at least a few reviews for each agent on your list. They'll help you gauge whether or not you should spend your time reaching out to them to learn more.
3. Talk to Them About How Much Experience They Have
After you've gone through online reviews for each investment real estate agent on your list, you should be able to narrow your list down further. There should be three or four realtors who stand out in the crowd.
Reach out to these real estate agents and speak with them about what it is that they do. Talk to them about how long they've been working as an investment real estate agent and see how much experience they have in the real estate industry as a whole.
You want a real estate agent who has been helping people find investment properties for at least a few years now. This will let you know that they have achieved some success in the industry.
4. Make Sure They Have Enough Industry Connections
In addition to asking different realtors about how much experience they have when it comes to investment properties, you should also inquire about their industry connections.
Great investment real estate agents are well connected and know about potential investment properties before they even hit the market. They can get you a look at a home before anyone else has had the chance to see it.
If you work with an investment real estate agent who doesn't have connections, it's going to feel like you're fighting an uphill battle all the time. You're most likely going to end up having to settle for properties that have already been picked over by other investors.
5. Test Them to See How Well They Know Your Area
It's important to work with an investment real estate agent who knows your specific area like the back of their hand. They should know everything about the different neighborhoods that exist within your city or town.
This will give you an edge because you'll know your realtor is constantly on the lookout for the best possible properties in the right part of town. Don't be afraid to put your investment real estate agents to the test and make them prove that they know about the most desirable parts of your area.
6. Speak With Them About What Kinds of Investment Properties You Want
Are you looking for a small home that you can buy and rent out to someone else for the foreseeable future? Or are you searching for a large home that you can buy, rent out for a few years, and then sell once the market in your area improves?
Regardless of what you're chasing after, your investment real estate agent should be prepared to find you exactly what you want. Make sure they have experience buying and selling the types of real estate properties you're most interested in.
7. Bring Them on Board and Start Searching For Investment Properties
At the end of all this, you should have a good idea of which investment real estate agent will work best for you. Hire that person to help you find investment properties.
As long as you've done your homework, they should be able to locate exactly what you have in mind in no time.
Find the Right Investment Real Estate Agent Today
If you want to start earning a steady income from investment properties, you can do it with assistance from an investment real estate agent.
There are many agents who have started their own brokerages and dedicated their time to helping people find investment properties. You just need to find one who understands what you want.
Read our blog to learn more about some of the real estate trends that are affecting those who invest in real estate regularly.