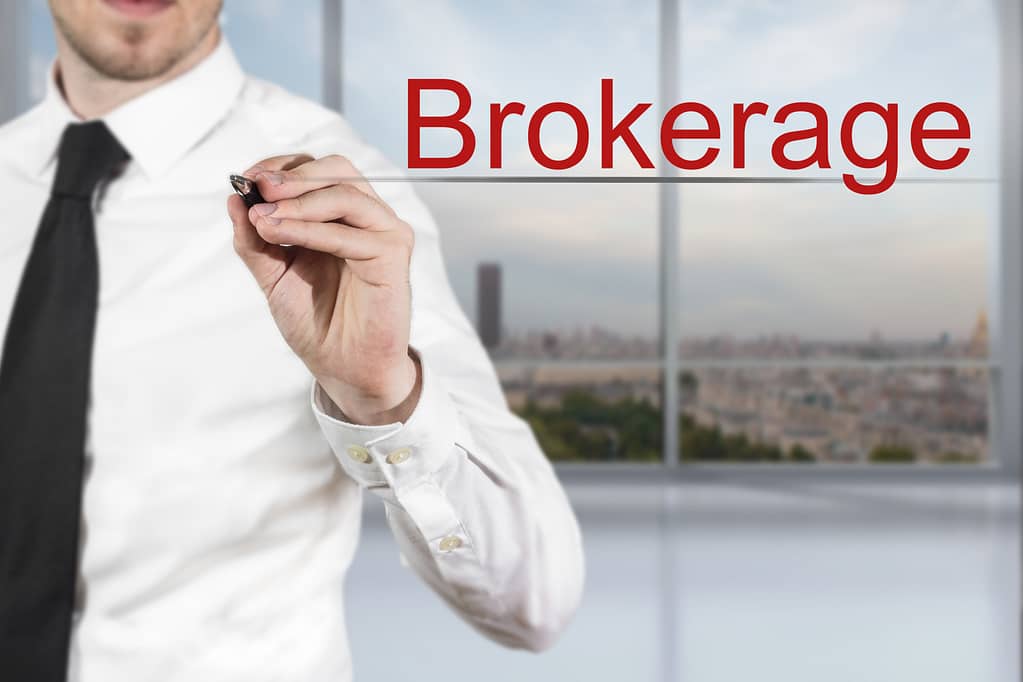 The American dream means a lot of things to a lot of people.
For many, it means being one of the 30 million Americans who own their own business.
One of the most profitable and successful businesses is a real estate brokerage. Starting a real estate brokerage requires careful planning and execution to yield results and growth.
Follow these steps to become a business owner and a real estate mogul.
Qualifications
The first step will be evaluating whether you or any partners are currently qualified to open a real estate brokerage.
A sole proprietor, individual or LLC broker's license is required to own your own brokerage firm. If a partner in your venture has a broker's license, then you'll be fine too. A great service that can help you with this is our company, Broker Breakup.
Outside of those legal requirements, you will need sheer determination. Be prepared to work long hours for no pay.
Before you start a brokerage, make sure you have enough savings for living expenses to last about 18 months.
If you have partners, they should all be as cautious and prepared as you. See if they have savings, determination, and broker's licenses to help get the business off the ground.
Partners can help lighten the load by sharing responsibilities and duties, but if you can't trust them they might make irrational decisions that jeopardize the business.
Entrepreneurs starting a solo venture need to evaluate if they can handle all aspects of the business until they hire real estate agents.
Starting a Real Estate Brokerage Requires Financing
Start-up businesses always need cash to begin. Do you know where you'll get financing?
Entrepreneurs who are able to self-fund may only require an analysis of viability to determine how long they can stay in business.
Others will require financing from outside sources such as banks, lenders, or private funding. Why put up your own money when other people are willing to do it?
Here is a checklist of some initial expenses you'll have to cover before you start:
Marketing and branding
Recruiting
Insurance and licenses
Software, computers, and phones
Retail space
This isn't an exhaustive list but enough to show you how quickly expenses can add up before you even open your doors. The initial start-up investment could be anywhere between $15,000 and $200,000.
See if there are any SBA loans or programs available to help you fund your dream business.
Competition and Need
What kind of demand for new brokerages exists in your area? You need to do some market research and see if there is a true need for what you plan to offer.
Think about what distinguishes your real estate brokerage from others. Maybe you offer lower commission fees or another benefit that will make your business more attractive.
Look at the successful established real estate companies in your area and find out what they are doing poorly. Turn their weaknesses into your strengths.
Pay attention to how the leaders are running operations in the following areas:
Branding
Technology
Marketing
Recruiting
Atmosphere
If you previously worked for one of your future competitors, then you'll have the advantage of knowing how they operated.
Business Plan
You or you and your partners should put together a business plan to set objectives, goals, and a timeline for the business.
Make sure you include the following topics in your business plan to success:
Executive Summary
Funding Requests
Commission Scale
Marketing Plan
Office Culture
Operations
Your executive summary should state what services you're offering and how you plan to make money.
The funding requests explain how you will get the initial funding and continued financing after operations have started.
Lower commission splits will get a lot of fresh new agents trying to get some experience. It should attract more clients, but you'll have to sell more houses.
Put together a commission scale that makes sense for your budget and operations; however, there are professional organizations that can help you set up a brokerage with zero commission splits.
How is marketing going to be executed? The marketing plan should include who will be in charge and what steps are going to be taken.
Is your brokerage mostly office-based or virtual? Giving a lot of freedom and cutting back on mandatory meetings will create an independent atmosphere.
You want to make sure the details of the daily operations are spelled out in the business plan. Keep the office humming with a well-streamlined process for operations.
Get the Leads
Nothing is more important than getting leads for your agents. Leads turn into sales; this makes you profit and keeps your agents happy.
Failing to have a plan to generate more leads will not only hurt your business, but agents will start going to other brokerages who budget for leads.
If you are hurting for start-up cash, make sure you spend money on leads.
Management
Put together who the executive officers and managers are going to be in your business. Maximize your profit by holding off on hiring for those positions.
As your business grows, try to promote from within to fill those leadership roles.
You don't want to micromanage real estate agents to the point where they feel too pressured and quit. You also don't want to never see your agents. They may not be doing things correctly or feel supported.
At the least, your management structure to ensure regulatory compliance and fiscal responsibility.
Remember, if agents act unethical or illegal, then ramifications and penalties can come back to hurt the business. Simply firing an agent won't be enough in the eyes of the law.
Wear as many hats as possible at the beginning to absorb as much profit and limit expenses.
Start Your American Dream
Careful preparation and detailed execution will ensure your dream of starting a real estate brokerage goes smoothly.
You can maximize your profits at the beginning by limiting expenses and funneling responsibility to yourself.
If you're ready to shoot for the American dream with zero commission splits, then sign up today and start your journey.