Broker Sponsorship in Houston TX is available to all licensed agents through Broker Breakup.  We allow you to keep 100% of your commission with all of our agent sponsorship plans.  Not sure if you want to be a real estate agent or a real estate broker?  We have a plan that allows you to own your brokerage on day one!  Even new agents can own a real estate brokerage in Houston today.
If you're considering diving into the housing market business, it's best to understand the difference between a real estate agent and broker.
Most people assume the two are one and the same. While that's half-right in some instances, there are several major distinctions between an agent and broker, including responsibilities, salaries, and much more.
Do you know the differences? Read on to find out.
The Difference Between a Houston Real Estate Agent and Broker
The biggest difference you'll notice between the two is that a broker has many more options. Most people think of the broker as the boss and typically the owner of the real estate brokerage.  The broker typically earns more in commissions.  You'll discover more here.
Texas Real Estate Agent Job Description
Let's start with a real estate agent.
A real estate agent is responsible for a myriad of tasks:
Representing sellers and buyers
Negotiating pricing
Marketing and showing homes
Prospecting leads
These are the people you think of when you consider the face behind purchasing a home. They are in direct contact with buyers and sellers and attempt to persuade individuals to purchase a home at a good price for their clients.
However, a broker's responsibilities vary wildly depending on his or her position. If the desire strikes, a broker can open his or her own business and hire real estate agents. Consequently, they have a number of different responsibilities:
Managing a business
Hiring and training agents
Resolving disputes
Reviewing contracts
Keeping records
These are only a few of the possibilities in a real estate broker's daily list of chores.
However, a broker can also have the exact same list of responsibilities as a real estate agent if he chooses to remain an associate broker. Associate brokers have more education and experience than real estate agents, but they undertake the same tasks.
Real Estate Brokerage Growth
As you can imagine, a broker has much more room for growth than an agent. Brokers can be classified in three ways:
An associate broker
Managing real estate brokers
Designated real estate brokers
As mentioned, an associate broker works under another broker with the same responsibilities as an agent. As a result, they are usually paid more.
A managing real estate broker manages a group of agents or brokers. These individuals are in charge of supervising day-to-day operations within a company and overseeing agents. However, some company owners choose to do this themselves.
A designated broker is in charge of a company. He or she is responsible for all transactions occurring within it. For this reason, many prefer to hire managing brokers to reduce the chances of future litigation. If a designated broker chooses to hire other professionals, he or she splits commissions and decides fees.
Comparatively, real estate agents must switch into a slightly different position or obtain further education for growth. Many choose to become appraisers, architects, or loan officers.
However, the position itself is quite versatile. Agents can be buyer's agents, seller's agents, dual agents, facilitators, or even transaction coordinators.
Required Education For Texas Agents/Brokers
The potential for advancement is a reflection of the education received. Both professions require an intimate knowledge of the real estate market and property values.
However, the specific amount of education varies depending on location.
To become a real estate agent, most states require a certain number of hours in pre-licensing courses and a passing score on the real estate licensing exam.
Agents learn the basics of the trade-in their courses and the skills necessary to successfully represent clients and make sales.
Brokers typically have a few years of experience as a real estate agent or a degree (typically a four-year degree). In addition, they must have additional hours of broker pre-licensing courses and a passing score on the state's broker exam. Some states require certain point limits related to experience in the field.
Courses are broader and more business-focused in nature than they are for agents, as brokers have the opportunity to begin their own company.
Always check the regulations with TREC to ensure you meet the qualifications.
As you can tell, starting out as an agent may lead naturally to becoming a broker with extra education.
Ideal Characteristics For Agent Or Broker Sponsorship
Do you have what it takes to be an agent or broker? Depending on what you want to focus on in the real estate industry, there are some key characteristics that will help you find success.
An agent interested in selling and purchasing residential houses, for instance, should be a people person. By "people-person," we mean transparent and able to handle the emotional side of the business.
These agents excel at bringing buyers and sellers together, finding common ground, and (perhaps even more importantly) planning and marketing.
Those interested in selling and purchasing commercial entities typically have these same charismatic properties, but they are more number-focused. This helps them get along with company executives.
Designated and managing brokers should have an entrepreneurial spirit. Successful brokers know their agents' strengths and weaknesses, have strong business intelligence, are adaptable, and stay technology-focused.
Senior Vice President Bryan Brooks of Franchise Sales for HomeSmart International puts it eloquently: "Successful real estate brokers lead teams effectively, guide the financial stability of the brokerage and create ongoing opportunities for agents to harness their own skills to serve homebuyers and sellers with the highest levels of knowledge and service."
Salary – Earn More By Keeping 100% Commissions
By now, it won't come as any surprise when we explain that brokers have higher wages.
According to the Bureau of Labor Statistics, the average mean salary in 2017 for a real estate agent was $59,630. The median salary was $45,990. Salaries vary by state, with the lower percentile making $23,130 and the highest $109,490.
Real estate brokers had an average mean salary of $75,910 and a median salary of $56,730. Individuals in the lower percentile make $24,160 while those in the highest percentile average $151,660.
As you can see, the business opportunities and educational endeavors for brokers pay off with higher hourly wages and annual salaries.
We realize becoming a real estate agent takes a lot of work and becoming a broker takes even more. But if you feel discouraged by the number of hoops you need to jump through to become a broker, our program is right for you. We wrote another post that you may want to check out called how to become a real estate broker
BrokerBreakUp offers LLC companies to any eligible candidate. All you need is a Texas Salesperson License. Our company sponsors the LLC, which is then transferred to you.
No degrees. No long courses or underhanded tricks. It's that easy.
Peruse our sponsorship pricing plans and see which option is right for you. That business you've dreamed of is only a click away.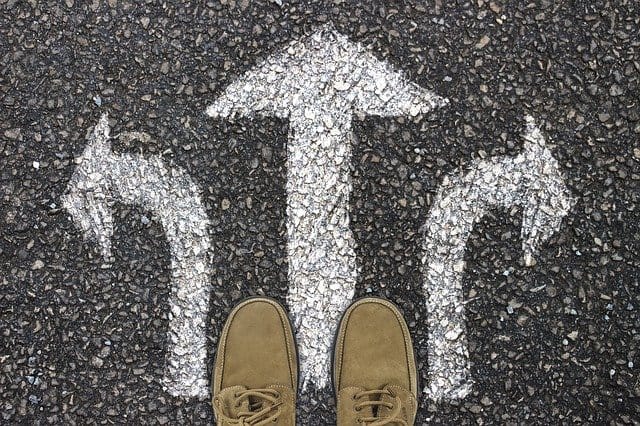 Ready to Own Your Own Brokerage?
So now you know the difference between a real estate agent and a broker. It really all comes down to time.  If you have all the time in the world, the traditional route may be for you.  If you are ready to fast-forward to owning your own Houston real estate brokerage today, Broker Breakup is right for you.